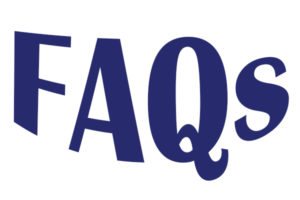 Q
What if I don't receive my bill?
All bills are due monthly. If you don't receive your bill contact our customer service department to request a duplicate copy.
Q
How can I make a payment?
Payments can be made in person at our office, by mail, by signing up for Automatic Draft, by telephone or online with a debit/credit card or one of our drop boxes. One is located outside of the Leeds Water Works office and the other is located on 8th Street next to Maison De France.
Q
What if I can't afford to pay my bill by the due date?
Call our customer service department at 205.699.5151 to discuss your situation. We may be able to work out a payment plan.
Q
How do I read my meter?
Meters are read like car odometers – from the left to the right. Subtract the previous reading from your current reading to get the consumption. Any movement in the meter may indicate a leak, if water is not being used.
Click here to see image of meter and directions on how to read properly.
Click here to read Leak Adjustment Policy.
Q
How do I get household garbage pick-up started?
To get garbage pickup started call GFI Green For Life who bought out EcoSouth Services at 205-203-0861 OR 800-243-5580.
Q
Where do I pay my sewer bill?
Sewer bills are paid at Jefferson County Sewer 205-325-5390, Birmingham Water Works 205-244-4000, Moody GUSC 205-640-3829 and Canaan Systems 205-678-3921. If you have questions about your sewer bill, please call the appropriate sewer company for your location.
Q
What is the City Pickup Charge?
City Pickup is a $4.50 fee that is charged by the City of Leeds for limb pickup on your water bill.
Q
What if I have an emergency water situation?
Call the Leeds Water Works office at 205.699.5151. Someone will be available to answer your call 24/7.
Q
Where does the Water Works get its supply of water?
The Leeds Water Works provides our customers with great quality water from a variety of local area natural wells and springs.
Call us today at 205.699.5151
Leeds Water Works Board is proud to serve the greater Leeds, Alabama area with high quality drinking water!